Italian Renaissance: Sixty Measured Drawing With Details from the Thirteenth – Sixteenth Century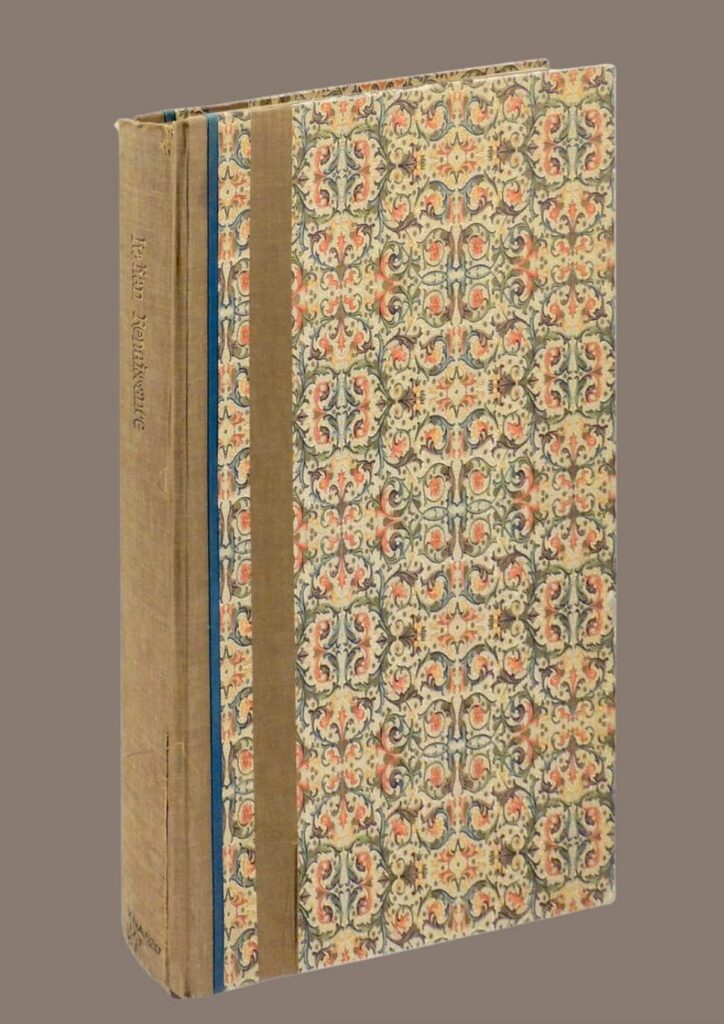 This hardcover elephant sized folio is from 1910 and was published by the Architectural Book Publishing Company. It is 18 inches tall and 14 inches wide. There are 60 pages in total of different architecture from Venice, Mantua, and Verona. Each image is highly detailed and dissects each building into parts. Some of these pages fold out and feature even more details and information.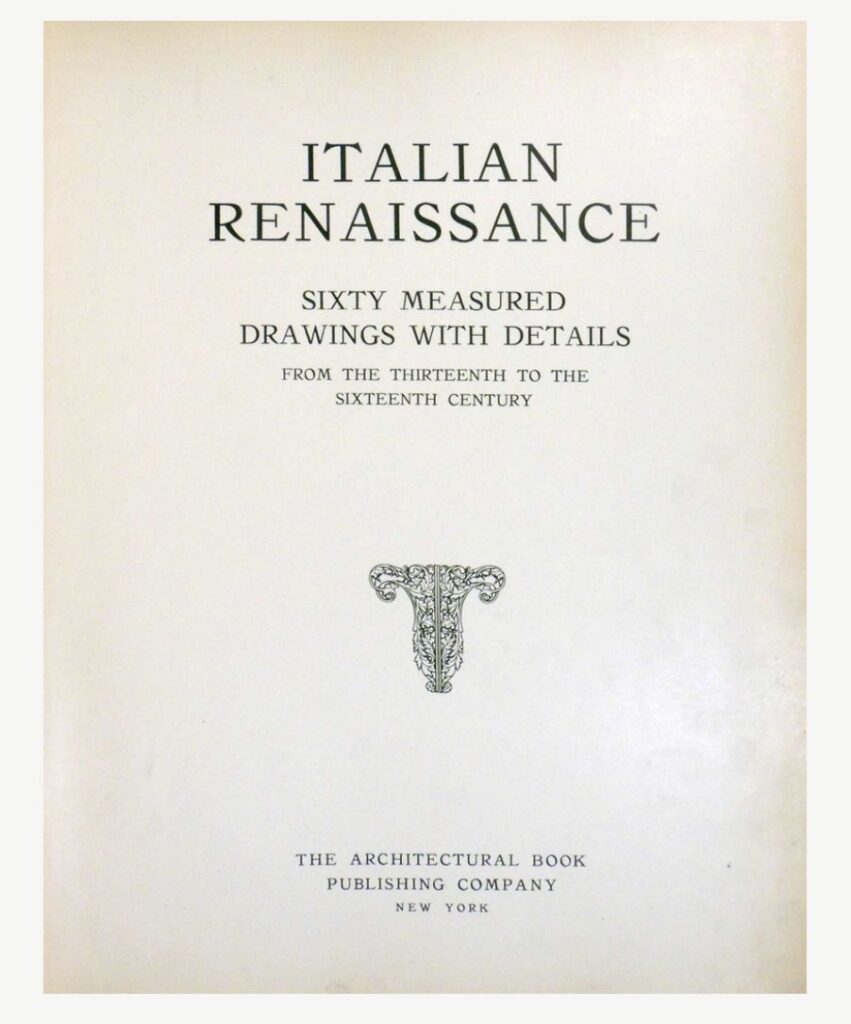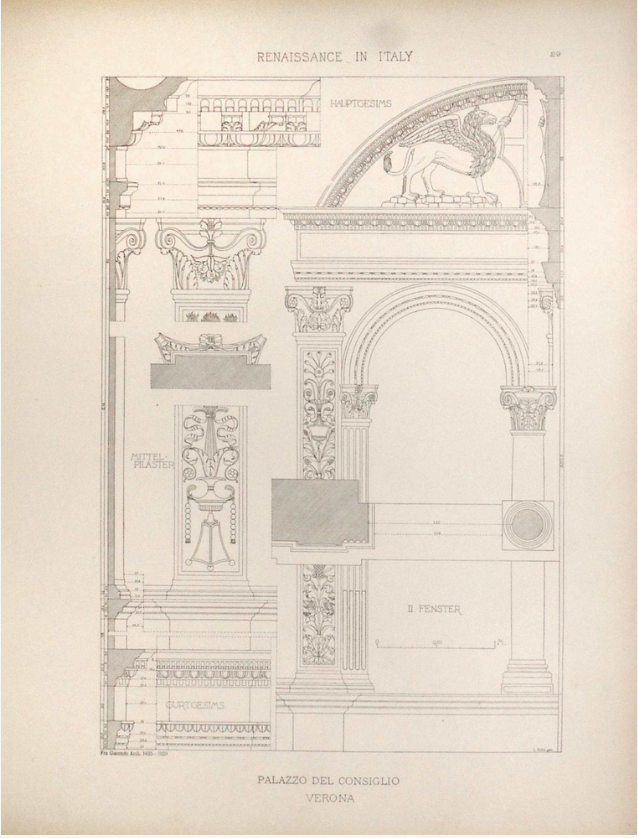 BOOK CONDITION:
The book is in relatively good condition. It has been rebound in a case binding with Florentine paper covers, a tan spine adorned with gold lettering, and a decorative blue ribbon at the hinge. There is minor chipping to the edges of the spine and covers and some page. Some of the pages are very fragile and have tears in the corners, and are pulling away from the binding.