Peter Christie (1920-2008), a Towson architect and a student of Bauhaus founder Walter Gropius, was the architect of Stimson.
Christie earned a bachelor's degree in engineering from John Hopkins University in 1940 and later earned a bachelor's degree in architecture from the University of Virginia in 1943. In 1949 he completed his master's degree in architecture from Harvard Graduate School of Design. At Harvard he studied with Walter A. Gropius, founder of the Bauhaus architectural movement.
At the same time Christie worked at the architectural firm of John Zink and Lucius R. White Jr. He and his colleague David H. Wilson Sr. established their architecture firm, Wilson and Christie, in 1950. Christie's Daughter Gillian Turner Christie noted that, "the young partners developed a notable reputation for their modern Bauhaus-inspired designs of both private homes and commercial government buildings."
W. Boulton Kelly, a Baltimore architect said: "Peter was a very early devotee of contemporary architecture in this area. His practice was in Towson, and Towson became a focal point for a great deal of his work." Christie was an early pioneer of some environmentally sustainable building designs. An example of this was the "Greater Baltimore Medical Center". This was a 400 bed medical facility that was constructed on 60 rolling acres in Towson. Christie and Wilson noted in a 1961 study that the rowhouse was not the solution to urban sprawl.
They stressed a variety of housing types from shopping convenience and ample open space with easy access. In 1963, Christie formed the architecture firm of Christie, Niles, and Andrews. Christie designed many buildings from Greater Baltimore Medical Center to Buildings on Goucher College, St. Paul's School for Girls, Decker College Center, and McDaniel College. Mr. Christie had widespread recognition from his work and earned numerous awards.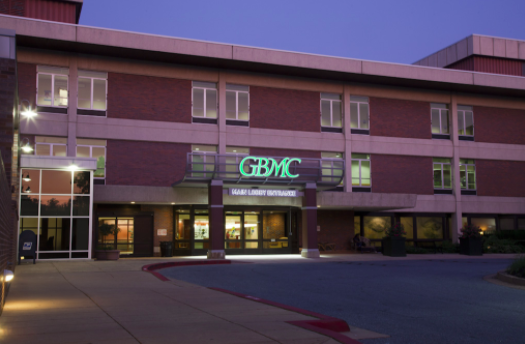 References
"Peter G. Christie." The Baltimore Sun, 2008. https://www.legacy.com/us/obituaries/baltimoresun/name/peter-christie-obituary?id=7009222